---
July 27, 2016
---
The big day of Coastman Norway 2016 is only a few days away. And we hope that you are on schedule with your preparations. 
Below you will find a link to our Race Manual as an pdf document. Please read it.
You will find a link to our Liability clause. Read it, sign it, fill in information of your Next of Kind and bring to registration.
There will be a kiosk at Tjeldsoe School for spectators and participants, that will serve food and drinks throughout the day.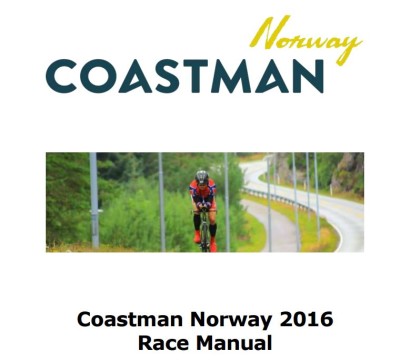 We remind you again of our time Schedule:
·         Registration for all distances Tjeldstø School Saturday 6th of August 17:00 hrs
·         Pre-race meeting for all distances Tjeldstø skule Saturday 6th of August 18:00 hrs
·         Bike check-in full-distance Sunday 7th of  August from 05:00 – 06:00 hrs Tjeldstø school
·         Swim start full-distance Sunday 7th of August 07:00 hrs Tjeldstø harbour
·         Bike check-in half-distance and team-relay Sunday 7th of  August from 10:00 – 11:00 hrs Tjeldstø school
·         Swim start half-distance and team-relay Sunday 7th of August 12:00 hrs
Coastman Norway Race Manual 2016