---
August 10, 2015
---
Ivar Strandenes wins the first ever Coastman Norway in windy conditions in Øygarden, Norway. The first ever Coastman Norway triathlon took place 9th of August 2015.
61 participants finished in the 3 different categories, full iron distance, half iron distance an relay teams. The participants swam in sheltered waters at Tjeldsø harbor in a loop of 1900 meters. The water temperature was 15 degrees Celsius. T1 and T2 was also at Tjeldstø. At the bike leg the athletes had to battle a verystrong wind form the south. The peak wind speed was reported close to 20 m/sec. This was particularly challenging when crossing all the bridges. However, everybody managed without any incidents. The run leg was also tough due to the wind. But the finishing times was good regardless of the wind, and the winner of men full iron distance, Ivar Strandenes finished in 10.30 an in women full iron distance the winner; Alice Haugland fron Bergen Triathlon Club, clocked in on 13:20:18
In the half iron distance class, 70.3, local athlete Thomas Dypevik was the fastest man on 5:29:37. Winner of the women's class was Fauske Haferkamp Cathrine with te time 5:46:58
Coastman Norway also hosts a relay competition over the same two distances and here a team from CK Sotra won the 70.3 class with an impressive time of 4:24:07. The one team that was entered in the full distance relay team finished only the swim and the bike leg of the race. This was due to an injury of the runner that had to forfeit. Nevertheless, they set the fastest bike split by far with Gudmund Snilstvedt on the bike, with a time of 4:22:43. This proves the potential for fast race times at Coastman Norway, given that the wind is not as strongas this year.
Winner of Full Distance Men Ivar Strandenes from Bergen Triathlon Club  total time 10:30:36.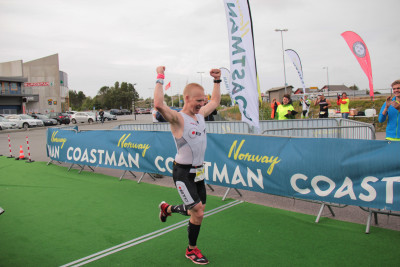 Winner of Full Distance Women was Alice Haugland fron Bergen Triathlon Club  total time 13:20:18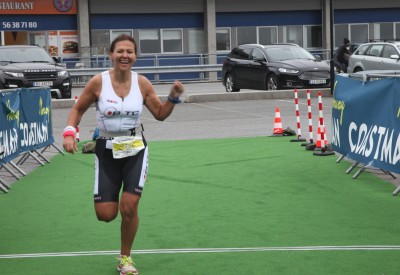 Winner of Half Distance Men Thomas Dypevik from CK Sotra with total time 5:29:37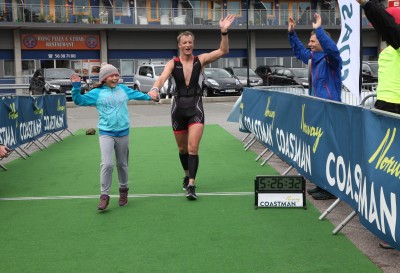 Winner for Half Distance Women Fauske Haferkamp Cathrine wit total time 5:46:58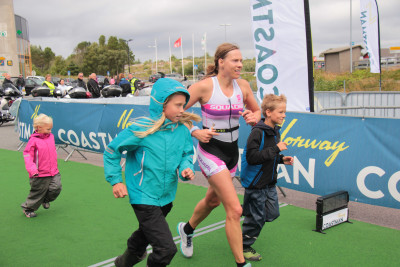 Winner of Realy Half Distance  Men was CK Sotra – RRS Triathlon with total time 4:24:07
Team: Steffen Mjøs, Rune Foldnes and Runar Stokke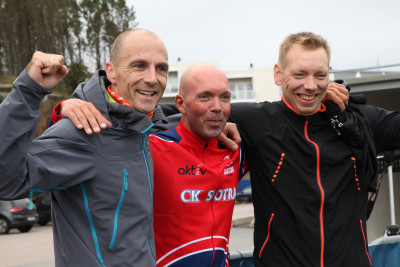 Photo: Marit Fagerheim and Pål Jæger Fagerheim